Affiliates
At Vignoli, each of our valued team members lends his or her unique strengths to our common project: bringing the most authentic Italian food products to the dinner table. And like any dinner party with new friends, we know we could benefit from a proper introduction.
That's where you come in. Your strength is in captivating an audience.
You lead them to new ideas and open their minds to things they might not otherwise try.
As a Vignoli Affiliate Marketer, we'd invite you to take a seat at our table.
You'd get to know our products and why we're so excited about them.
Once you've experienced the Vignoli difference, we think you may just want to tell everyone you know.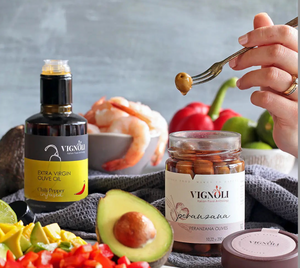 What We Bring to the Table
10% Commission (paid out when $100 has been earned)
Full access to product information and samples for you
Customized coupons and links for your followers
Regular email updates to share
Downloadable creative assets
What Our Affiliate Marketers Do for Us
Promote Vignoli across all social media outlets through posts and video content
Invite followers to our website via personalized links we provide
Feature Vignoli food in your blogs and recipes
Propose coupons to your community